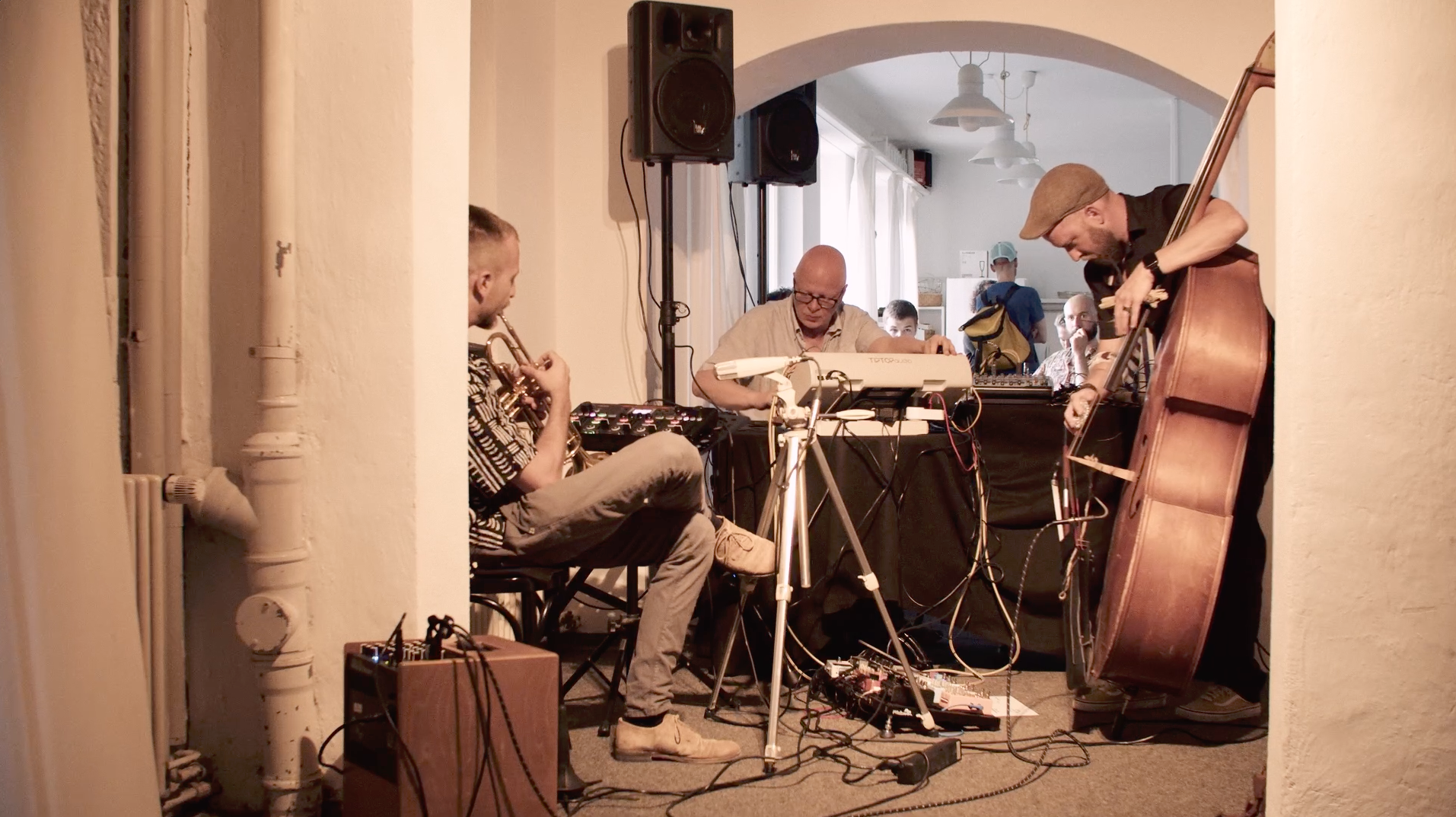 Innovative sound meets sonic boundary-breaking: That's how the unique approach of the auvikogue trio can be described, skillfully interweaving the genres of free jazz, ambient, and acoustic noise. The exceptional combination of musicians Andreas Usenbenz on prepared double bass, Peter Schubert on modular system, and Domenik Gebhardt on trumpet leads to fascinating and intricate sonic landscapes.
The auvikogue trio aims to transcend traditional boundaries of music and explore new soundscapes. Andreas Usenbenz extracts unique sounds from his instrument, creating a multi-layered foundation for the trio's musical experiments. Peter Schubert incorporates electronic elements, adding an atmospheric and futuristic mood. Domenik Gebhardt contributes exciting and unconventional accents with his trumpet, completing the trio's sound.
Their music is a captivating blend of improvisation, experimental sounds, and intense dynamics, blurring the boundaries between genres to create a unique listening experience. Listeners are taken on a journey, where they can lose themselves in a world of sonic diversity, surprising turns, and atmospheric moments. The auvikogue trio is a must for all music lovers who are open to exploring new horizons and pushing musical boundaries.